Top 5 Reasons to Buy a Home During the Holidays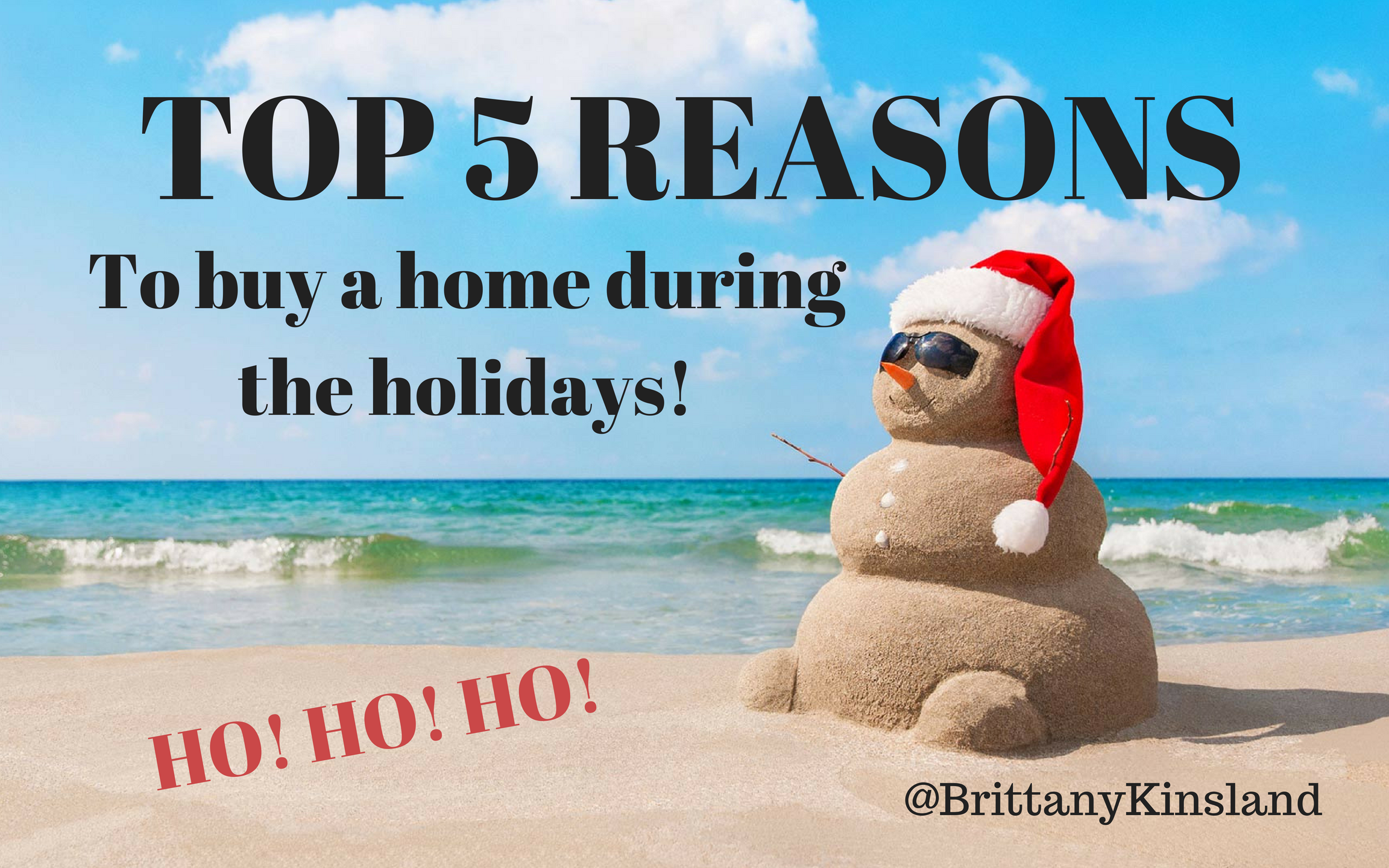 Who wouldn't want a brand new home to ring in the new year? While house hunting might sound like a nightmare during the holiday season, check out the top 5 reasons why it might not be a bad idea and could potentially save you thousands of dollars.
1.) Less Competition – While everyone else is distracted by shopping, baking and decorating, you will be front of the line to the best homes on the market. In Naples, "peak season" truly kicks off in January when our population goes from 300,000 to 1 million people practically overnight. Stay ahead of the competition.
2.) Motivated Sellers – No one enjoys moving during the holiday season, but typically those who list their home during this time do so out of necessity. Take advantage of any these opportunities when you can.
3.) Quick Closing – All parties involved (buyer, seller, real estate agents, brokers and lender) will likely be on the same page – to get the deal closed before the end of the year. Everyone wants to get things done so they can enjoy whatever it is they've personally gained from the transaction.
4.) Tax Benefits – There are fantastic tax benefits when buying and even when selling a home. Sometimes you are able to write off some closing fees.
*Always consult with a tax professional in regards to eligibility on tax benefits.*
5.) More Availability for all Moving Parts – December typically means almost everyone slows down besides retail. Since they have fewer customers to work with, you'll have top notch service from all parties involved: movers, mortgage lenders, real estate associates, brokers, inspectors and more. In addition, everyone is usually in a great mood and spreading the holiday cheer!
Are you SOLD! yet? If you'd like more information on the home buying process, give me a call today! Brittany Kinsland (239) 302-9774